4 Things Everyone Should Know About Macular Degeneration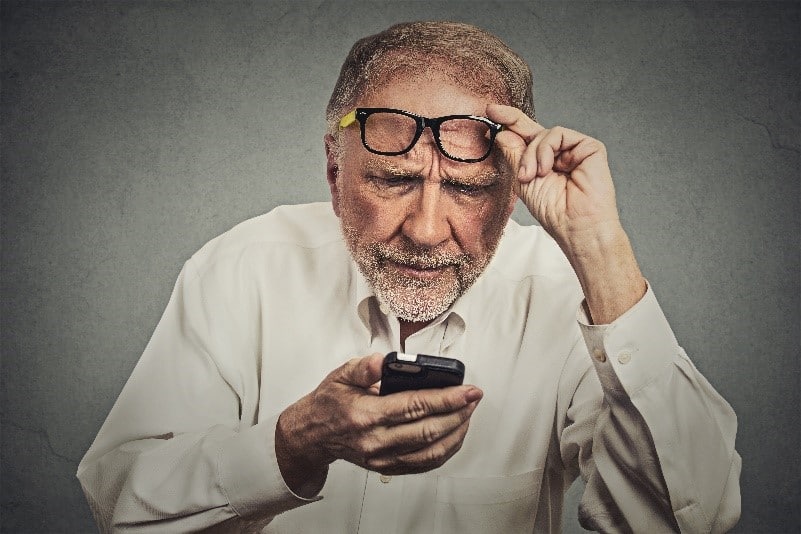 The macula is an important part of the eye. Located in the center of the retina, the macula is responsible for central vision, most of our color vision and fine, detailed vision. Macular degeneration is a disease that impacts a person's central vision. Here, the talented eye doctors at Access Eye discuss four things everyone should know about macular degeneration.
1. There Are Different Kinds of Macular Degeneration
There are two different kinds of macular degeneration: dry and wet. Dry macular degeneration is the milder form of the disease, and when it is left untreated, it can develop into wet macular degeneration. Dry macular degeneration refers to the breakdown of the macular cells. Wet macular degeneration develops when abnormal blood vessels grow and leak fluid or blood under the retina and macula. It is also possible to develop macular degeneration in one or both eyes.
2. Macular Degeneration Has a Number of Symptoms
Initially, macular degeneration does not have any symptoms. That is why it is so important to have regular eye exams.
As the disease progresses, it will present with a number of symptoms including the following:
Central vision issues. As mentioned above, the macula is responsible for central vision. Macular degeneration impacts your central vision. As it progresses, facial recognition can become difficult and dark or blank spots may develop in the central field of vision.
Issues with low lighting. Patients with macular degeneration may notice that they have issues performing everyday tasks such as reading in low lighting.
Difficulty with changing light. Patients with macular degeneration may have difficulty adapting to changing light. This can make it uncomfortable to go from a bright room to a dark room.
3. Macular Degeneration Is Manageable
There is no cure for macular degeneration. However, macular degeneration is manageable. Early diagnosis and intervention may help to slow or prevent the disease's progression. The type of treatment will depend on the kind of macular degeneration and its severity.
4. Early Diagnosis Is Possible
An eye doctor can diagnose macular degeneration by performing a comprehensive eye examination. It is often possible to diagnose macular degeneration before there are any symptoms. The earlier that macular degeneration is diagnosed, the earlier that treatment can begin. That is why regular eye exams are so important.
Visit One of Our Five Locations
Are you ready to get checked for macular degeneration? Visit one of Access Eye's five Virginia locations for a comprehensive eye examination. We have offices in Fredericksburg, Stafford, King George and Spotsylvania. Schedule an appointment with our eye care team online or by calling (540) 371-2020.