Mitchell Surkamp, O.D.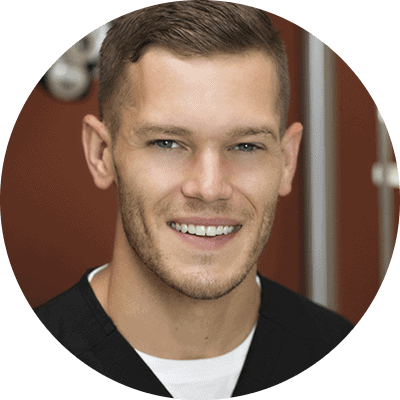 Dr. Mitchell Surkamp grew up in Manassas, Virginia.  He earned his Doctor of Optometry degree and Bachelor of Science in Vision Science from Nova Southeastern University College of Optometry in Ft. Lauderdale, Florida. He earned a Bachelor of Science in Biology from Randolph Macon College in Ashland, Virginia.
Dr. Surkamp had many accomplishments throughout undergraduate and optometry school. A few notable achievements include Beta Sigma Kappa Optometric Honor Society- all 4 years of Optometry School. He also graduated in the top 10 in his program of over 100 students. Additionally, Dr. Surkamp was a dean's list student while also playing college soccer at Randolph-Macon.
When we ask Dr. Surkamp- Why Optometry? – "I was originally led to it through the insight of some really great mentors. It also gives me the opportunity to help people in a very different way. A lot of people don't appreciate how precious vision is until they start to have issues with it. Helping people achieve their best vision possible is extremely rewarding. The ability to meet and interact with such a broad spectrum of people daily always makes for a meaningful day."
Dr. Surkamp loves time in the gym and his hobbies include soccer and golf. He is newly married to his beautiful wife, Paige Surkamp, a local Speech-Language Pathologist.