B. Adrian Biscombe, O.D.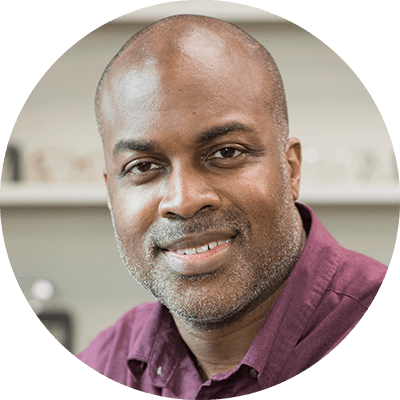 Dr. Adrian Biscombe's professional path from an undergraduate degree in biology to optometry was influenced by his grandmother's blindness caused by glaucoma, and his desire to help save the precious eyesight of other people.
Dr. Biscombe has two beautiful daughters, Alyssa and Aleah.  He enjoys taking his daughters to the library and museums in Washington, D.C., and loves to read with them.
A big sports fan, he especially loves the Washington Commanders. In his spare time, he likes to bake; especially banana bread, and occasionally brushes up on his piano skills.
Dr. Biscombe holds the record as Access Eye's longest standing optometrist, having cared for AE patients for 20 years. Dr. Biscombe currently sees patients at our North Stafford office located in the Aquia Park.