How Do I Choose What Type of Contact Lenses To Wear?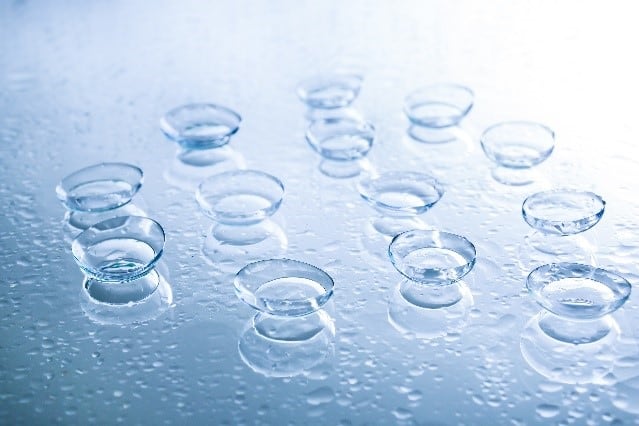 You have a lot of choices when it comes to contact lenses. It can be difficult to know where to start and the number of options can seem overwhelming. Don't worry! You don't have to choose your contact lenses alone. The Access Eye team is happy to help by providing contact lens advice.
Schedule an Eye Exam
There are different types of contact lenses for different types of eyes and different vision issues. The best way to understand your contact lens options is to schedule an eye exam. After an eye exam, the Access Eye team will be able to go over your options.
Consider Your Options
The best way to choose a type of contact lens is to understand your different options. Each type has its own advantages and disadvantages. The different types of contact lenses are discussed below.
Soft Lenses
Soft contact lenses are, as the name suggests, made of soft plastics that allow oxygen to flow through to the cornea. Soft lenses tend to be more comfortable than hard lenses (rigid gas permeable lenses). If you are considering soft lenses, then you will need to consider the duration of time that you can wear the lenses before disposing of them.
Soft lenses are available in the following types:
Extended wear lenses, which can be worn overnight.
Extended wear disposable lenses, which can be worn for a set period of time and then discarded. The period of time can range from a day to six days.
Planned replacement lenses, which are daily-wear lenses that are replaced on a set schedule.
Rigid Gas Permeable Lenses
Rigid gas permeable lenses are more durable than soft lenses. Because they are less flexible than soft lenses, they are generally considered less comfortable. However, rigid gas permeable lenses tend to provide crisper vision. They are available for extended wear.
Specialty Lenses
If traditional contact lenses are not right for you then you should consider specialty lenses. These types of contact lenses are often designed to better fit over the cornea.
Consider Cost
Contact lenses are an affordable option for patients wishing to switch from glasses. However, you should understand your budget when choosing contact lenses and ask about cost. Access Eye is proud to offer comfortable and affordable contact lenses.
Contact Access Eye
The team at Access Eye is happy to help you choose the best contact lenses to meet your needs.  Contact Access Eye today to schedule an appointment by visiting us online or by calling (540) 371-2020.