How UVA and UVB Rays from Sun Exposure Damage Your Eyes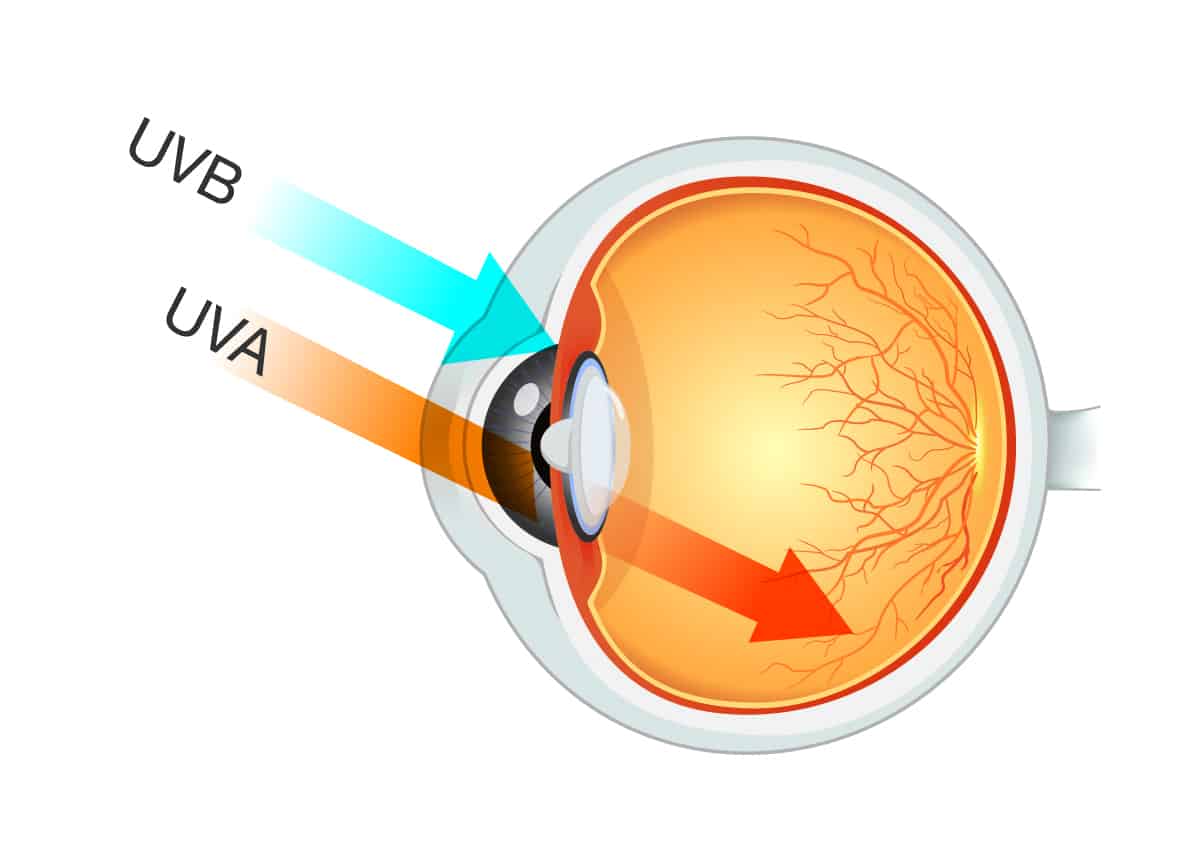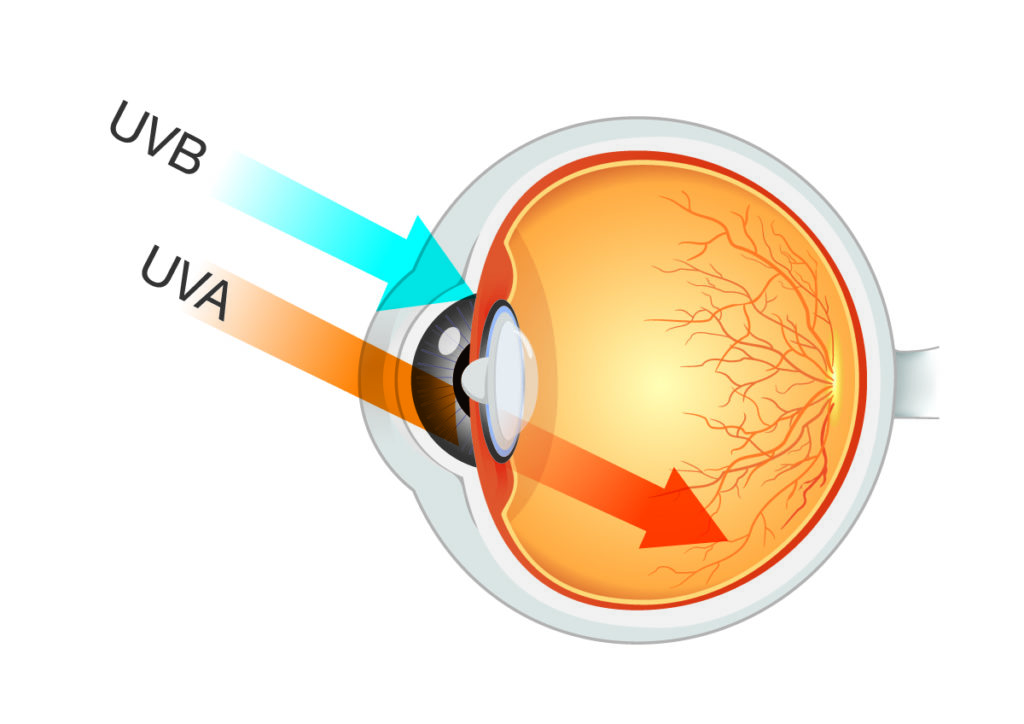 Most people understand that they need to apply sunscreen to exposed skin every day before leaving the house, but it's only when their eyes squint in the glaring sun that they remember the importance of sunglasses. However, UV light from the sun's rays can do just as much ocular damage on a cloudy day as on a bright one. Our optometrists and ophthalmologists at Access Eye hope you enjoy the Virginia summer and remember to wear UV-protective sunglasses whenever you're outside.
What Is Ultraviolet Light?
UV (ultraviolet) light is a form of electromagnetic radiation. These rays are invisible to the human eye because their wavelengths are shorter. They are broken into three types:
UV-A light causes skin damage, leading to premature aging, sunspots, and skin cancer.
UV-B light damages the DNA, causing most UV-related cancers and sunburns.
UV-C light rays are mostly blocked by the Ozone layer surrounding the Earth.
How Does UV Light Damage the Eyes?
Pinguecula and pterygium (surfer's eye) are growths made of protein and fat that form on the protective coating on the eye and eyelids (conjunctiva) in people who spend too much time outdoors without sunglasses. Pinguecula develops on the conjunctiva over the white portion of the eyeball (sclera), and pterygium growths extend from the sclera to the clear dome at the front of the eye (cornea). Pterygium can cause eye irritation and may impact vision and make you appear under the influence of drugs or alcohol.
Cataracts are a leading cause of blindness that happens when clumps of protein form in the eye's natural lens. Prolonged UV exposure alters these proteins, causing early cataract formation and worsening vision that is blurry, hazy, or lacks contrast. Age-related macular degeneration (ARMD or AMD) is another eye disease exacerbated by UV exposure. ARMD breaks down the macula in the retina's center, which is responsible for central vision.
UV light is also linked to skin cancers of the eyelid, including squamous cell carcinoma and basal cell carcinoma.
How to Protect Your Eyes from UVA and UVB Rays
Wearing sunglasses and a wide-brimmed hat are the safest and simplest ways to protect your vision this summer and all year. Find sunglasses that fit your face and prevent light from coming in from the top, bottom, or sides of the frames. Your hat should have a broad rim that provides shade for your eyes and reduces glare from reflective surfaces, such as sand and water. Avoid direct sunlight when UV rays are the strongest (usually between 10 am and 4 pm). You can check your local weather forecast for the UV index, which may be high even on overcast days.
Sunglasses can screen out 75% to 90% of visible light and block 100% of UV-A and UV-B radiation. When choosing sunglasses for your whole family, ensure the lenses have a UVA and UVB protection sticker or a UV400 rating.
Talk to our Optometrists About Sunglasses
Access Eye has multiple locations in Fredericksburg, Stafford, King George, Spotsylvania, and nearby Virginia areas. Our optical shops have a large selection of prescription and non-prescription sunglasses. Our optical specialists can help you and your loved ones find sunglasses that fit your face and block UV light from damaging your vision.
You can self-schedule an appointment by visiting accesseye.com or calling 540-371-2020.