Kenny Ellinger, R.N. COO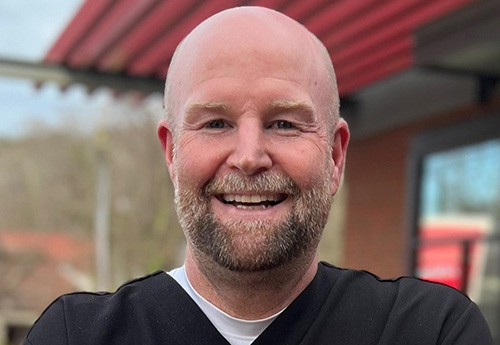 Kenny Ellinger, R.N. Chief Operating Officer-Clinical and Surgical Executive – before joining Access Eye Kenny spent nearly two decades managing one of the busiest ambulatory surgery centers in the country. In this setting he also had the pleasure of working in the operating room alongside Dr. Mansouri and Dr. Tadrus. Kenny is well known for building high-performing teams, has a keen eye for operations and efficiency, and patient satisfaction is his top priority. As a former ER nurse who holds a degree in Healthcare Administration, his experience and education make him well suited to ensure every member of the Access Eye team provide patients with the attention and care they deserve.
A local guy- born and raised in Fredericksburg. Kenny is a committed husband to his wife of 20+ years, Claire, owner of a local art school- Art Time for Kids. He is the father of two amazing boys- Ben and Colin. He is passionate about music and BBQ! Kenny is also one of the founding members of Fredericksburg's favorite street band- Elby Brass.