Michele R. Mansouri, VP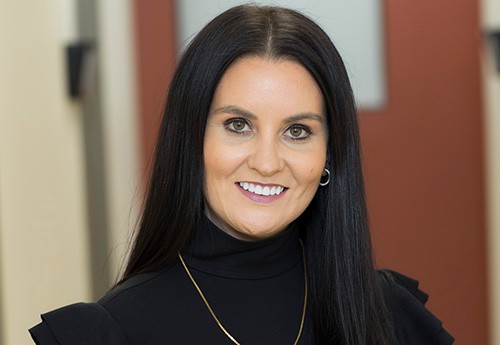 Michele R. Mansouri serves as Executive Director and Vice President of Access Eye. Ms. Mansouri has led the team at Access Eye for more than 20 years. Over her tenure she has directed expansion of Access Eye by opening three new locations, led the renovation of the two flagship offices at Plank Road and Falmouth, and expanded the many service lines that Access Eye offers. With the help of a highly skilled and qualified management team, Michele and her team have led many new initiatives at Access Eye. Under her direction Access Eye was the first eyecare practice to offer a dedicated refractive surgery center and dedicated call center team. Access Eye was also the first eyecare practice to introduce patient self-scheduling ; offering patients the convenience and control to find the right time to not only schedule the appointment, but total control of where, when and with who they schedule.
Michele says "working alongside your husband for 20 years can be challenging, she laughs, but also incredibly rewarding. We both have very different strengths and skillsets. I have a business and marketing background, and he is an extremely passionate and capable clinician and surgeon. We make an excellent team, and I am tremendously proud of the services and care we provide to our patients."
In addition to her work at Access Eye, Michele is also an active member of the Fredericksburg community. Her list of volunteer efforts is extensive, but most notable is her service with the
The Community Foundation. Michele has worked with the Foundation for nearly a decade in many capacities, including her service as Board of Governors President and The Women and Girls Board Vice President.
She has served on the Community Foundation's Diversity Equity and Inclusion Committee, is a strong supporter of Empowerhouse, Friends of the Rappahannock, and The Doctor Yum Project. Her volunteer efforts also extend to Arts and Education. She led the rebranding of FAM– Fredericksburg's downtown museum and served as President of the Museum Board. Michele has helped to make Access Eye a leader in community eyecare outreach, assisting many local organizations to provide those in need with free eye exams and eyewear.
Michele is passionate about Women's Rights and Equality in the workplace. She has helped to shape a culture within the organization where compassion, talent, and desire to help those with eyecare needs is the most essential part of the organization's mission. She and Dr. Mansouri are local residents and have four adult children. An avid reader, Michele enjoys cycling and horseback riding, and says "any time at the beach is a good time".