Also serving Spotsylvania, Stafford & King George
Ready to change your life with Laser Vision Correction in Fredericksburg? Our award-winning team has been dedicated to improving lives through better vision for more than 35 years! With years of combined experience in LASIK, PRK and other forms of vision correction procedures, we have developed safety standards and indicators for all aspects of care and service, resulting in outstanding surgical results for our patients. Come in for a no-cost consultation, talk to our surgical team, tour the facility if you wish and see for yourself what makes Access Eye different.
What Is LASIK?
LASIK (laser-assisted in situ keratomileusis) is a laser eye surgery designed to correct nearsightedness, farsightedness and astigmatism and reduce or eliminate dependence on visual aids. The procedure reshapes the cornea, or the transparent surface of the eye, to allow light to properly enter and focus on the retina. Millions of LASIK patients have experienced the wonderful results of the procedure and no longer need glasses or contact lenses to see clearly.
Candidates for LASIK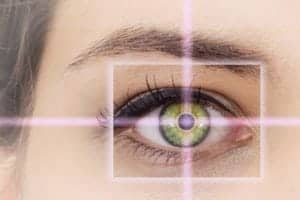 LASIK is an incredible option if you are bothered by needing to wear glasses or contact lenses for clear vision. However, not everyone is well suited to LASIK surgery. You will be evaluated by Dr. Mansouri individually to determine whether LASIK is appropriate for your needs.
To qualify for LASIK, you should be at least 18 years old and in good health with no eye diseases or infections that could jeopardize the safety of the procedure. LASIK is not appropriate if you are pregnant or nursing. It's also important that your visual prescription is stable — meaning that it has not changed in at least six months to a year — as fluctuations in prescription can compromise the outcomes.
The LASIK Procedure, Step by Step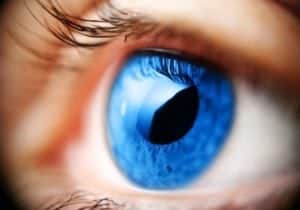 LASIK surgery is performed on an outpatient basis. It usually takes about 10 to 15 minutes, and the laser correction itself lasts less than a minute.
Numbing drops are used to anesthetize the eye prior to the procedure for a more comfortable experience. Once the eyes are numbed, Dr. Mansouri creates a flap in the outer surface of the cornea; depending on the specific type of LASIK procedure, he may use a surgical blade or a femtosecond laser to create the flap.
Then, Dr. Mansouri carefully folds back the flap to reveal the underlying corneal tissue, and uses an excimer laser to remove microscopic bits of tissue to reshape the cornea. Once he is happy with the cornea's new shape, he re-places the corneal flap back over the eye, where it heals itself.
Advanced LASIK Technology
A wide range of technologies for laser vision correction are available, including CustomVue or wavefront-guided LASIK, which allows Dr. Mansouri to map out specific imperfections of the eye and then tailor treatment around them. iLASIK and PRK are also available. Check out the videos below for more information on each of these procedures.
Recovering from LASIK
The LASIK recovery process is very short. You may have watery or mildly irritated eyes and blurry vision immediately following the procedure, but these symptoms normally resolve within a day or two. Many patients are able to resume work and driving the day after surgery.
LASIK FAQs
How long do the benefits of LASIK last?
How permanent your LASIK results will be, depends on factors including your age, the stability of your prescription and your overall health. The eye continues to mature into our 20s, and so a LASIK procedure done at a very young age may be premature. Younger persons whose prescriptions need to be updated regularly should wait until their vision stabilizes, for the best results.
Some patients who notice a slight regression at a later date choose a LASIK enhancement procedure, which involves a minor reshaping of the cornea to correct for any vision changes. A recent study published in the American Journal of Ophthalmology followed patients whose LASIK corrected for extreme myopia. Within 10 years of the initial procedure, just 6 percent chose a LASIK enhancement to fine-tune their vision.
In the few cases in which nearsightedness, farsightedness or astigmatism eventually reappears after a LASIK procedure, it is unlikely you will ever return to your pre-surgical prescription. Research suggests that when regression occurs after LASIK, it is much more pronounced in those over 40, and more common among women than men.
What will I feel during my LASIK procedure?
At Access Eye, our advanced LASIK instruments reshape the cornea without pain or discomfort. In fact, the laser touches the eye for 40 seconds or less in a typical procedure. You may feel slight pressure on the eye for this short period, as the laser separates the cornea from underlying tissue by generating tiny bubbles beneath the surface. This creates a flap that allows your surgeon access to the cornea, which will be reshaped by the laser to ensure that the images it focuses on the retina are razor-sharp.
You may notice brief changes in vision, such as blurring or a dimming sensation, as the surgeon performs the reshaping aspect of the process.
How is PRK different from LASIK?
PRK can be an appropriate option for many, and one that Dr. Mansouri highly recommends. It involves removal of the surface layer of cells of the cornea, rather than the creation of a flap. Removal is accomplished by the use of the surgical laser. The surface corneal cells grow back within days, but for this reason recovery periods are longer for PRK than for LASIK. Both procedures are performed in under 15 minutes.
The fact that no flap is created with PRK eliminates the chance of post-operative complications involving a flap incision. Patients who play contact sports or routinely engage in other vigorous physical activities may choose PRK to avoid the risk of a future flap dislocation. PRK is also the preferred choice for patients who were born with thin corneas or who have had cataract removal or other previous eye surgeries, including radial keratotomy, refractive lens exchange or phakic IOL implantation.
Patients who opt for PRK should expect a longer recovery period than with LASIK. Discomfort may be higher during the first few days after the surgery. Patients may also experience temporary haziness of vision, glare or sensitivity to light.
Book a LASIK Consultation
For more information about LASIK surgery, please schedule a complimentary consultation with our laser eye surgery team. Call or email us today to make your appointment.